Conference rooms are present in almost every office. However, the pandemic has significantly expanded the boundaries of workspace and raised more serious requirements for its organization. In the new conditions, employees of many companies are forced to adopt a hybrid mode of interaction, working both in the office and remotely. Logitech offers unique technologies that are advantageous and stand out from the offerings of other manufacturers, making the work process as comfortable and productive as possible.
Высокое соотношение цены и качества

Logitech devices are an ideal choice for equipping conference rooms. The company produces reliable and durable video systems that are made from premium materials and fully comply with all specified specifications. At the same time, the cost of Logitech equipment is much more affordable compared to similar quality products from other brands, such as Cisco, Polycom, and others.

Logitech's developed technology, Rightsence, ensures optimal framing of all conference, webinar, or presentation participants. It automatically adjusts the light balance and color reproduction, enhances voice clarity by reducing background noise and echo, and equalizes the voice range, focusing on the speaker so that all meeting participants can be heard.


The most convenient options are the ready-made kits – Rally Bar Mini for small rooms, Rally Bar for medium-sized spaces, and Rally Plus for large venues. If your room configuration is non-standard, our specialists can design a custom solution for you. We assure you that with Logitech, you will create an office space where working is comfortable and convenient.
Simple administration and an intuitive interface.
Not long ago, setting up high-quality video communication was impossible without the involvement of IT specialists. Organizing an online conference required connecting multiple devices, configuring various settings, and dealing with a tangle of endless cables. Additionally, the equipment itself took up a significant amount of space, causing certain inconveniences.
Today, organizing a video conference poses no difficulties for employees and does not require specific IT skills. Logitech's solutions are known for their intuitive setup and user-friendly interface while meeting the most modern technical requirements.
Let's consider the example of the
Rally Bar
video system. It is one of the most popular and versatile video panels designed for medium-sized rooms, with the ability to expand for larger spaces. Why should you pay attention to it?
Unmatched image quality, akin to cinematic experience. The device is equipped with a multi-element lens that supports 4K resolution, 5x optical zoom, and a 90° field of view.
Always in the spotlight. Intelligent technologies, people recognition features, panning, tilting, and zooming capabilities allow the video system to closely monitor everything happening during the meeting, focus on the main subject, and even capture the finest details.
Impeccable sound. The Rally Bar audio system features a frequency range of 90 Hz to 16 kHz, a sound capture range of up to 4.5 meters, acoustic echo cancellation (AEC), voice activity detection (VAD), and AI-based noise suppression. Additionally, it supports the option of adding three additional microphones for larger conference rooms. You can be assured that you will be heard clearly.
No connectivity issues. Thanks to the Plug and Play technology, all the routine work of setting up the devices happens automatically, allowing for quick and easy connection to Windows and MacOS computers. Recognition of the new device takes just a few seconds, without the need to reboot the computer or install specific software.
Easy installation. Logitech prioritizes simple and stable connectivity with minimal cable clutter and a sturdy mounting system. Just place the device on a flat surface, connect the cable, and it's ready for productive work. No unnecessary steps or time wasted.
The company's product lineup offers a wide range of solutions, including various types of cameras, docking stations, microphones, headsets, and speakers. You can individually assemble the necessary set of equipment for video communication. However, a significant advantage of the video bar is its all-in-one principle.
Rally Bar
already includes everything you may need for conducting a video conference. Additionally, the device is available in multiple color options, allowing you to choose the one that best complements your office interior.

Fast integration and compatibility with leading platforms

Logitech is an official partner of the world's top video conferencing platforms. Therefore, all the solutions offered have certification and are fully compatible with major video communication applications, including MS Teams, ZOOM, Google Meet, Pexip, and others.

A complete range of solutions for video conferencing ensures fast and convenient integration. For example, the Rally Bar doesn't even require a computer connection: the essential applications are already built into the device, so meeting participants can start an online meeting without any setup. However, if needed, the video bar can quickly and seamlessly connect to a Mac or PC without the need for a reboot. These details save time, increase productivity, and leave a pleasant impression.

The entire lineup of Logitech products comes pre-configured for specific services. For instance, Logitech video conferencing systems with Google Meet support include everything needed for conducting a conference. The package includes the MeetUp or Rally conference camera, the Tap touch controller, and a mini-computer. Starting a conference is as simple as a touch, and importantly, participants have access to other Google services as well. Software updates will occur automatically, and the Google Workspace admin console allows for system management. It's all designed to ensure comfortable and productive user experiences.

Turnkey comprehensive solutions

Logitech products form a versatile ecosystem of solutions that includes hardware and software, as well as world-class services and partner programs. This allows for considering not only individual devices but also comprehensive solutions that work excellently together.

Thanks to the variety of products, customers can equip any type of space, so to speak, "turnkey" - from small rooms for webinars to conference halls for large-scale presentations. Moreover, such high-quality equipment does not require your team to undergo extensive preparation or possess special skills.

In addition to constantly introducing new ideas and technologies and expanding its ecosystem, Logitech also pays attention to the stylish appearance of its devices. The visually pleasing design reflects their meticulous attention to detail, which is especially important for everyday use.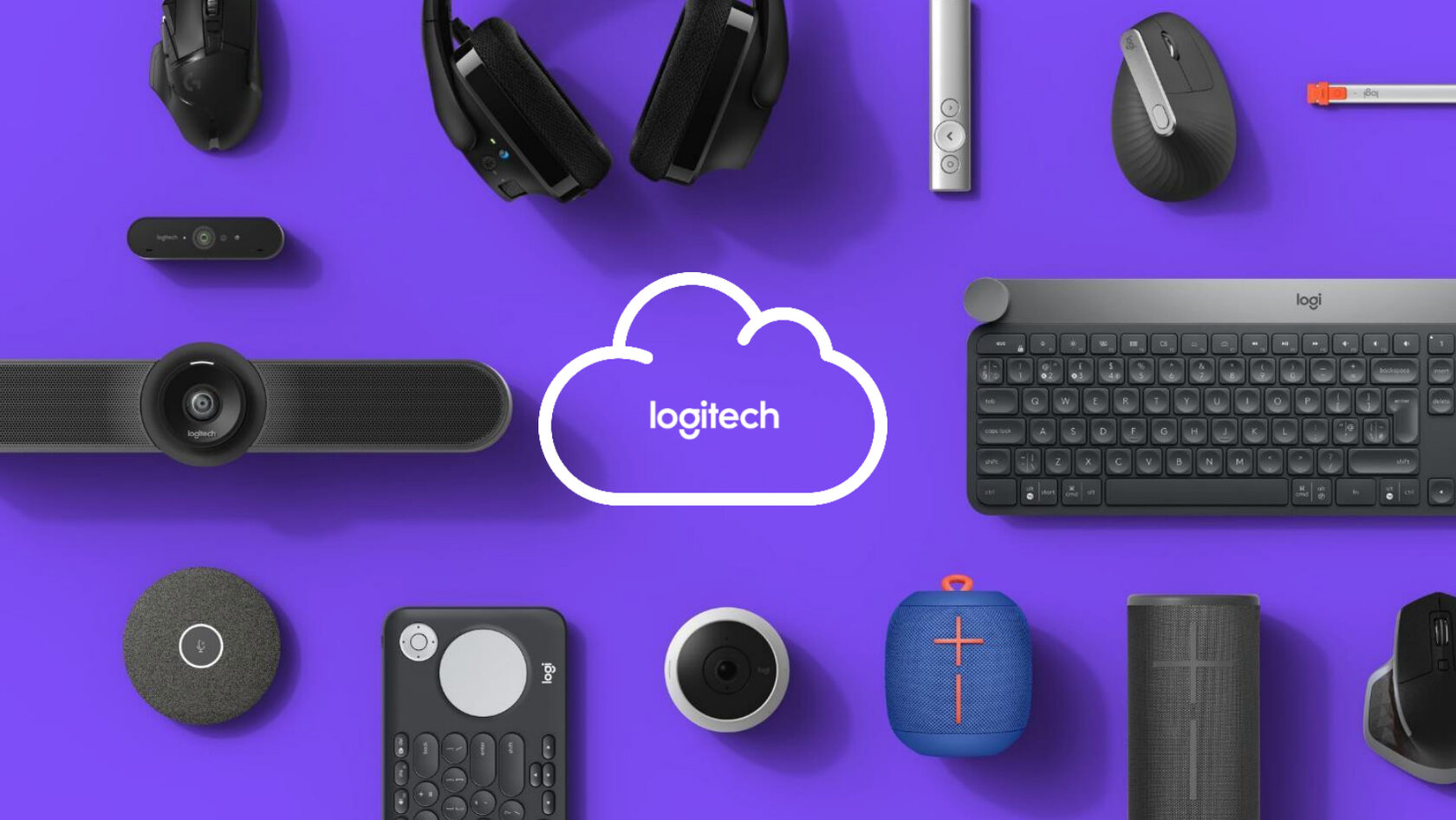 "ASBK" is an authorized partner of Logitech in Belarus. We offer all the necessary devices for equipping meeting rooms, as well as workstations in offices and homes. And we do it in the shortest possible time.
We also provide equipment test drives: our specialists will bring the devices to your office, set them up, and demonstrate how everything works, all free of charge.
Discover Logitech's products and ready-made solutions tailored to your needs.
Leave a request
in the feedback form, and our manager will contact you to clarify all the details.